Everyone wants to pick a fight with one man. Jeff Bezos, former Ceo of Amazon, and at the time of writing this has an estimated net worth of 201 Billion dollars. The company Amazon has an estimated value of 1.65 Trillion dollars.
1,000,000,000,000
More than that…
Safe to say, Amazon has been busy building an empire. Honestly, their company is a human event, along with the other tech giants, Facebook, Apple, or Google. Amazon has interrupted a lot of traditional markets, but one is on its last fighting leg before Amazon completely monopolizes the whole shebang.
The story of Amazon's colossal scale started with books. But what does that mean for the future of books? And what books offer humanity as Amazon closes in on completely absorbing the
Origins of Amazon.com
The story goes, Jeff Bezos in the early nineties was the vice president of an investment firm on Wall Street D.E Shaw & Co., Bezos' read a report stating the e-commerce sales grow at an estimated 2300% each year. Bezos fixates on this magic number and makes a list of 20 items that would sell well on the internet. He zeroes in on five, then narrows his list down to one, books. He rationalizes that books would sell well online because:
There is an existing huge global market and demand for books
Books are cheaply produced per unit
There were already thousands of books in print that sell well, and more entering the market every day
The company in its humble beginnings operates out of his parent's garage, and their seed money of about a quarter of a million dollars. After its first two months, Amazon is making 20,000 dollars weekly, and quickly adopts the tagline "Earth's Biggest Bookstore".
Two years later, in 1997 Barnes and Noble sues Amazon for this tagline because they were booty tickled is the short version. While that's not what they publically said, executives at the time said " They're not a bookstore they're a book broker". The two settled out of court in October of 1997 and Amazon kept talking that shit. At the time the only other web entity with a larger catalog of books is  gutenburg.org est. 1971. (Check them out for free books) Amazon had more than 1 million books titles in their online catalog. Today that number has grown to 33 million books, ready to ship. In 1998 Amazon announced it would be expanding its merchandise beyond books. But books remained a big part of the company's bottom line until the company turns its first profit in 2001. This was a big deal for the company because they were already being publically traded and this proved that they would be able to survive the dot.com bubble.
Dangers of Monopolizing
Amazon is a long way from its humble beginnings, they are incredibly close to having a monopoly on books. But first, what makes monopolies so bad? While researching for this post, I found a great comparison of monopolies to incest. But naturally, the source's source was a dead link (I was wildly irritated by this thank you for your concern.) However, let's break this down. This is Charles II of Spain, he was the king of Spain from 1665- 1700. The Spanish royals of his time took keeping things in the family to a different level. Marriage back then had nothing to do with love. It was a political affair, very much intended to be advantageous for the families that would be connected because of this union. His father and mother are uncle and niece and the looping in his family tree march all the way up. This was really sad for him because he fought off disease his entire life, was impotent, and the doctor that performed his autopsy reported that his head was full of water, the list goes on.
The diversity between parents means that the pair's offspring are more protected from illness. Lack of diversity leads children like Charles II and a lot of other royal offspring to suffer the effects of poor immune health, mania, and more commonly hemophilia (a condition where the blood doesn't clot, deadass dubbed the "royal illness"). His ancestor's obsession with political gain and the lack of royals who weren't your cousin somehow is a debt Charles II paid for with his life.
The same problem exists with rising monopolies in the American marketplace because…
Consumers are forced to navigate bugs in corporations without guidance or protection
Innovation is limited because when a competitor rises up they are bought out.
Smaller businesses cannot keep up with monopolies ability to offer heavily discounted prices because of their larger scale of merchandise
Consumers aren't able to evaluate what product best fits their needs
Amazon's Hold on the Book Market
People have been trying to call a spade a spade when it comes to Amazon for the better piece of two decades. In 2020 book publishers wrote a letter to congress begging them to see how strong Amazon was in the market citing that they cannot afford to publish a book without making it available on their platform. Book publishers' listings were buried if they did not also pay for ads on Amazon. Amazon is so powerful, that a huge portion of the industry is completely privatized new competitors from any angle publishers, online retailers, and brick and motors cannot enter the market because a huge chunk of it is Amazon.
Amazon's publishing power has a daunting reach. In 2019 Margret Atwood's sequel Testaments to her hugely successful first novel, The Handmaid's Tale was released early on Amazon. Book publishers were hot because they all signed an agreement on what day the novel would be released. Amazon faced no penalties for this early release, citing a glitch in their system. Even if they were penalized that would have taken the book off of its platform hurting the Author worse than its hurts them.
For all the places that Amazon occupies in the market, even its absence is harmful. In an article by the Washington Post (owned by Jeff Bezos) they discuss how Amazon's self-published titles aren't available at your public library. Some public libraries have adopted a Libby app to lend ebooks to readers. All of Amazon's titles aren't there. Amazon does not sell its huge archive of titles to your public library. This is the same company that didn't turn a profit for nearly of decade of its existence, snatching resources away from those that need it most. All those people trying to utilize resources available to them without emptying their pockets. People looking for job skills, students, or simply someone with less financial resources in need of an escape from reality, in the comfort of a good novel. They are harmful to Amazon's business model.
According to an executive at Amazon publishing  "It's not clear to us that current digital library lending models fairly balance the interests of authors and library patrons," said Mikyla Bruder, the publisher at Amazon Publishing, in an emailed statement. "We see this as an opportunity to invent a new approach to help expand readership and serve library patrons, while at the same time safeguarding author interests, including income and royalties."– From The Washington Post.
These absolute innovators of technology launched, Kindle unlimited in 2014 at only  10 smackeroos a month for "unlimited reading".  Chile, suffice it to say they do not understand the assignment.
This is About Social Mobility
The real thing that books offer everybody is social mobility. While books alone will not save us what they offer in seeds in all of us is immeasurable. A child's ability to advance in society is strongly linked to the kinds of language they are able to interpret and replicate.
From coding languages to academic jargon, or even knowing that they should file their taxes as an S-Corp instead of a sole proprietor as they embark on their journey to being self-employed. All of it comes full circle if one entity controls how and when one of the last real equalizers is available in society. Amazons hold over a resource that should be accessible to all our kiddos, catalyzes the way Society continues to lose many great problem solvers because they simply don't have access to the same kinds of resources. The chance that books can be completely privatized, is just another element to add to the challenges young people face as the wealth gap grows wider and wider every year.
This is not Amazon's fault. Amazon is operating in an under-regulated system of capitalism. Our Government is failing to keep up with all this fast-paced innovation with systems to protect its citizens. The government has a responsibility to act before it is too late or something awful happens.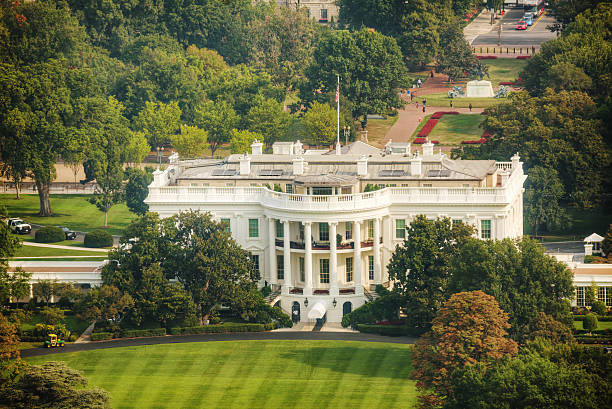 I'm blaming these MFs. People have been screaming this is a PROBLEM for a long time, and it falls on deaf ears. I think I'm going to be sick.
Time for Lethal Conjecture
Books and all that they offer us should never be completely privatized. It may have something to do with me reading Fahrenheit 451 in the tenth grade. But even if you've read George Orwell's 1984 like I did in the eleventh grade (I never did the homework, just enjoyed the book reqs lmao)  you'd see that this is a big censorship issue. Amazon could sabotage the distribution of a book that was written with the intention of waking us up. Perhaps, that is exactly what happened with George Eggers Book "The Every" which is a novel about the merger between a large social platform and an online retailer called the "Jungle". The book is a cautionary tale about the risk the public pays when trading their privacy for convenience. When the book was released the author prevented the sale of the hardcover version on Amazon. He also released the book 6 days early to brick and mortar shops before allowing the book to sell on Amazon. The Novel has a 3.88/5 rating on Goodreads the book aggregator we learned earlier is owned by Amazon. Amazon is the same company with an enormous amount of bots reviewing faulty merchandise on their platform, or platforms every day. Not to mention that this book was thrashed in the Washington Post (owned by Jeff Bezos) by writer Ron Charles. I haven't read the novel yet, so I'm not here to critique it. I'm critiquing the lack of blatantly compromised, and unbiased media outlets available to even critique novels without Amazon nearby in some direct or indirect proximity.
Books Dont Save Us, We Save Us
My friends, books are always at the start of a revolution. Books are not the revolution, you are. How you spend your money, the politicians you support, the investments you make, the ways you give back. Those actions little as they seem have grand impacts even on small incremental scales. It's doing nothing, that harbors the worst kind of harm, which is neglect. Do your actions match your principles? Keep in my mind that knowledge alone is not power. Actions reinforced with knowledge is what becomes power. Hey its Shey on Youtube does an amazing job breaking down this issue in her video titled "BOOK CAN'T SAVE US…". watch by clicking the link here: https://www.youtube.com/watch?v=r5edtDud-ZI&list=PLFkhU4zQnGMmb0A-V1DCvh7xdwYQ1hAUc&index=9
Here are some ACTIONS you can take :
Start tutoring a youth, cousin, niece, niblet for better literary comprehension it makes all the difference in their ADULT LIFE.
Buying books from your local independent book store
Pushing these politiciansssss with a deafening roar
Stop buying books from Amazon, listening to Audible, Reviewing them on Good Reads, and subscribing to the Washington Post. ( This is an extremist solution that I do not think everyone can commit to adopting because it puts an enormous responsibility on the consumer)
You could run for Office or Open your own publishing company, online platform, or brick and mortar which would no doubt be a huge effort
Including other retailers in how you shop for books
Sign the petition that wants the government to incentivize independent booksellers sorta simply for existing https://chng.it/7kzjg7yFW5
Resources
https://publishingperspectives.com/2020/08/us-publishers-authors-booksellers-call-out-amazons-concentrated-power-in-the-book-market/
https://www.cnbc.com/2021/10/12/jeff-bezos-shared-a-22-year-old-article-predicting-amazons-failure.html
https://booksliced.com/books/the-exact-ebook-market-shares-of-the-major-players-in-the-industry-are-rather-difficult-to-come-by-but-here-are-some-esitmates/
https://goodereader.com/blog/audiobooks/amazon-controls-41-of-the-us-audiobook-market#:~:text=Amazon%20controls%20over%2041%25%20of,according%20to%20Codex%20Group%20Research

.

https://www.npr.org/2019/09/06/758426753/amazon-critics-angry-over-accidental-early-release-of-margaret-atwood-novel

 

https://www.washingtonpost.com/entertainment/books/dave-eggers-every-book/2021/10/18/fc023ba4-300d-11ec-9241-aad8e48f01ff_story.html
Referral Links